North Carolina Workers' Compensation Lawyer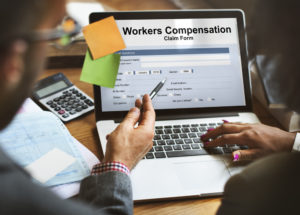 Almost every employer in North Carolina is required to carry workers' compensation insurance in case an employee is injured on the job or suffers from a work-related illness. Workers' comp provides benefits to eligible workers to help cover their medical expenses and lost wages as they recuperate.
The workers' compensation system represents a compromise between employers and workers. Health and wage replacement benefits are automatically provided regardless of who is at fault for the accident. In return, injured employees cannot file a lawsuit against their employers for compensation.
Here's the problem: the North Carolina workers' comp system doesn't always work as it should.
In many cases, insurance companies deny or limit the benefits that workers deserve for their injuries or illnesses. Understandably, the breakdown of the system can cause immense confusion and financial hardships for injured workers and their families.
If your North Carolina workers' compensation claim is denied, the state only gives you a limited amount of time to file an appeal. In addition, workers' comp claims are often very technical and fact-sensitive, so handling these issues on your own may not be the best course of action.
Let a Charlotte workers' compensation attorney at Stewart Law Offices help you. Our experienced injury lawyers have represented clients in workers' compensation matters throughout the Carolinas for decades. We understand how important workers' comp benefits can be for injured workers and their families — and it's our priority to fight for your right to maximum compensation.
We can answer your legal questions and outline your options in a free consultation.
Call (704) 521-5000 or contact us online to arrange your case review.
Stewart Law Offices in Charlotte, NC
What Is Workers' Compensation?
Workers' compensation is a form of insurance that provides wage replacement and medical benefits for employees who sustain injuries or illnesses on the job. The North Carolina Industrial Commission (NCIC) administers the Workers' Compensation Act and oversees all hearings and appeals.
Workers' compensation in North Carolina includes:
Medical benefits: Your employer or insurance company must cover all medical expenses related to your injury or illness-related claim. Be aware that your employer does have the right to choose your doctor for you. Keep in mind that coverage only extends to what insurers consider "reasonable and necessary." Disputes often arise over these terms.
Temporary disability: If you're unable to work for more than seven days, you will be eligible for temporary total disability benefits. This includes reimbursement of two- thirds of your average weekly wage (with yearly maximum set by the NCIC).
Permanent partial disability: Some workers are never able to reach a full recovery. In those cases, a doctor waits until they achieve maximum medical improvement and assigns them a disability rating. Getting an accurate rating is critical, as the Industrial Commission uses it to assign the amount of monetary benefits that the injured worker will receive.
What To Do If You Have Been Injured In A Workplace Accident
There are several important steps that you must take if you've been injured on the job, including:
Seek medical attention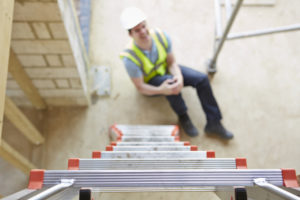 Call 911 if the injuries are severe or catastrophic. But if the injuries are not an emergency, you should seek treatment from an on-site healthcare provider or designated healthcare office if available.
In the absence of either, workers should seek medical attention from their regular doctor or at the emergency room. Inform the provider that their injury is work-related so that the treatment will officially become part of a workers' compensation record.
Report the injury to your employer
Report your injury orally to your employer as soon as possible. A report of injury will need to be delivered to the employer in writing within 30 days. There is no specific form that you need to complete. Just write down what happened, when and detail the injuries.
File a claim with the N.C. Workers' Compensation Commission
Your employer should provide you with a copy of Form 18 (Notice of Accident to an Employer and Claim of Employee). You can also obtain a copy online from the NCIC.
In the meantime, your employer will fill out its out paperwork (Form 19, Employer's Report of Employee's Injury) to submit to its insurer and NCIC along with Form 18. Your employer has five days from the notice of injury to take these steps.
You can also submit Form 18 to NCIC on your own.
Follow doctor's orders
It's vital to follow the doctor's instructions if you've been injured at work. Failure to follow a physician's orders might also be used as the basis for denial or termination of workers' compensation benefits.
Meet the deadlines
You have two years from the date of injury or illness to file a workers' comp claim in North Carolina.
If you have any questions or concerns about how your employer is handling the workers' compensation process in your claim, the attorneys at Stewart Law Offices can evaluate your case and advise you about the next steps.
Common Work Injuries in North Carolina
Accidents can occur anywhere, even in the seemingly safest of workplaces. Some of the most common kinds of workplace injuries include, but are not limited to:
Toxic fume injuries
Mesothelioma
Carpal tunnel syndrome
Fractures
Lacerations
Muscle strains
Sprains
Paralysis
Spinal cord injuries
Back injuries
Traumatic brain injuries (TBIs)
Neck injuries
Internal organ injuries
Burns
Tragically, some workplace accidents can be fatal. In such cases, the family of the deceased worker may be eligible to file for death benefits through the workers' comp system.
When to Get a North Carolina Workers' Comp Lawyer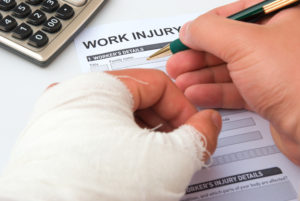 Laws governing workers' comp can be very technical and nuanced. Moreover, the payment schedule and the related details are subject to modification and revision as North Carolina workers' comp laws change. A qualified workers' compensation lawyer can keep you informed about the latest legal developments affecting benefits and guide you through the often-complicated system.
It's smart to contact an attorney as soon as you have been involved in any accident on the job. While many employees believe they do not need a lawyer to file a workers' compensation claim, too many individuals have seen their applications denied for routine errors or oversights.
Retaining a lawyer is also important if you sense that you're going to have a fight on your hands with your employer or workers' comp insurer to obtain benefits.
With an attorney handling your case, you can be confident that your claim will contain all of the necessary medical evidence and be free from any mistakes that prompt automatic denials. More importantly, a lawyer is also going to be able to conduct an independent investigation of your accident to determine the exact circumstances that make the employer responsible.
Third-Party Liability in N.C. Workers' Compensation Claims
An in-depth investigation of your claim is important because it allows an attorney to identify all negligent parties who could be held liable for your injuries. You can't sue your employer, but if a third party bears responsibility for the accident, that's a different story.
For example, some jobsites are home to more than one employer at a time. The best example is a construction site, where multiple contractors and sub-contractors are working in the same area at once. If a worker is injured due to a careless error from anyone other than his/her employer, it may be possible to file a personal injury claim against the third party and still claim workers' compensation benefits.
Workers' Compensation Stipulations
Sometimes insurers try to offer a stipulation (settlement) to close out a claim. If this happens, you should let an experienced workers' compensation attorney evaluate the offer first. While these offers can seem quite large at face value, keep in mind that most settlements initially provided by insurers fail to account for future care, wage replacement, rehabilitation and vocational retraining and other costs associated with accidents and injuries.
The seasoned, aggressive attorneys at Stewart Law Offices can recognize a settlement that truly accounts for all of your past, present and future needs. A fair offer is not likely to happen immediately, but we know how to push during negotiations so that your interests are well protected.
NCIC workers' comp rulings can be appealed in the North Carolina court system in the event that you disagree with the amount of the benefits awarded.
Appealing A Claim Denial
If your claim for workers' compensation benefits is denied, you will be notified within 14 days of the receipt of your claim. It will explain the reason(s) why (e.g., there was not enough information to prove the severity of an injury or that an illness was work-related).
To request an appeal, you need to complete a Form 30 (Request for Hearing). At this stage, it's advisable to talk to a lawyer as the proceedings will get more complex.
The process for appealing a workers' compensation claim includes:
Mediation: A neutral third party approved by you and the employer's insurance company will meet to try and reach a resolution outside of court. Although you are not required to have a lawyer, it's likely that the insurer will. Consider hiring one for the mediation conference.
Hearing: You will present your case before the deputy commissioner from the N.C. Industrial Commission. You can consider this hearing like a trial, where each side will present witnesses and evidence. You will receive a mailed decision from the deputy commissioner.
Appeals: If you still disagree with the decision, you may appeal your case before the entire Industrial Commission by filing a Form 44 (Application For Review).
Disputes after all appeals are exhausted by the Industrial Commission may go to the N.C. Court of Appeals or N.C. Supreme Court. However, this is very rare.
How Stewart Law Offices Can Help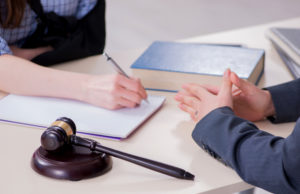 The workers' compensation process in North Carolina can be frustrating for many deserving workers, but you should know that you do not have to handle your claim by yourself. The Charlotte workers' comp attorneys at Stewart Law Offices stand up for the legal rights of people who have been hurt on the job and aren't receiving the benefits they are owed.
Our attorneys understand that open communication and a clear explanation of your rights are vital in all legal matters. You can count on us to treat you like members of our own family. We'll listen to your story and give you an opportunity to ask as many questions as you want. After that, we'll discuss your legal options so that you can decide what your next steps will be.
Ready to get started? Contact us today.
More Workers' Compensation FAQs