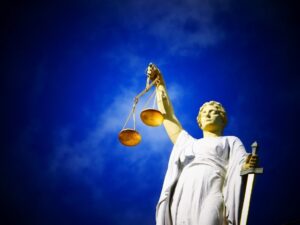 While it is not always the case, there are instances where the family members of an employee who was killed in a workplace incident could be eligible for workers' compensation benefits. In the wake of losing a loved one, the family should be able to concentrate on the grieving process without having to worry about the financial ramifications of their loss.
By seeking workers' comp, families may be able to receive the help they need to deal with mounting expenses associated with their loved one's death, such as credit card bills and funeral expenses.
Recently, a Caldwell County, North Carolina family lost a loved one, who was a forest worker, in a fatal on-the-job construction accident.
According to WBTV-TV, the incident in which the man, who worked at the Tuttle Educational State Forest, lost his life happened while he was trying to remove a fallen tree from a roadway using a tractor. While the man was moving the tree, it snapped, causing a section of it to collide with his torso.
The forest worker, who was a husband and father, died at the scene. The North Carolina Department of Labor Occupational Safety and Health Division was still investigating the incident at the time of this report.
I Need a North Carolina Workers' Comp Lawyer
If you have lost a family member in a work-related incident, you should speak with a South Carolina workers' comp lawyer as soon as possible. The workers' comp process can be difficult and complicated, especially without the assistance of a qualified and experienced lawyer to help guide you through it.
Stewart Law Offices – South Carolina Workers' Comp laws
Source: http://www.wbtv.com/story/26275771/officials-forest-service-officer-killed-in-construction-accident
Note: This information is for informational purposes and does not constitute legal advice. You can only receive legal advice by meeting with an attorney.
More Workers' Compensation FAQs