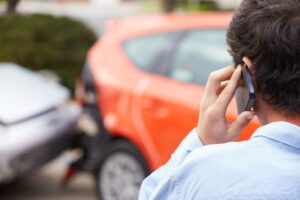 If you are injured in an automobile collision, the steps you take immediately following the accident are critical. Sometimes, one wrong move – no matter how small – is all it takes to lose your personal injury claim.
The experienced car accident attorneys at Stewart Law Offices have been helping car accident victims recover compensation for over 30 years. Here are three costly accidents they say you should avoid:
Mistake #1: Not contacting local law enforcement.
After a car accident, your first call should always be to the local police department – even if the collision is minor. Without a documented police report, it's almost as if the accident never happened. This could land you in trouble with your insurance company, and make it harder to recover compensation for your damages.
Mistake #2: Speaking with an insurance adjuster before a lawyer.
If local law enforcement is your first phone call, a qualified personal injury attorney should be your second. The at-fault party's insurance company will likely contact you shortly after the accident; saying the wrong thing could jeopardize your case. For example, if they ask how you are feeling, never tell them everything is okay. They will use this "testimony" against you in court, even if your injuries did not become apparent until several hours after the collision.
Mistake #3: Posting on social media.
If you are filing a personal injury claim, the at-fault party and their attorneys will do everything they can to minimize their payout. In some cases, this includes investing your social media profiles. If you post any updates that can be used to question the severity of your injuries, they will be used as evidence in court.
If you have been involved in a South Carolina car accident lawyer, contact the personal injury attorneys at Stewart Law Offices. We will work by your side day and night to recover any compensation you are entitled to. We will even visit you at home or in the hospital while you recover from your injuries. Contact us online for a free case evaluation, or call (866) 783-9278.