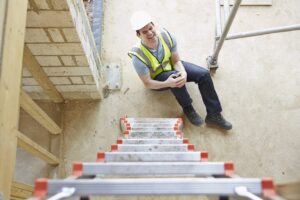 Nearly three million Americans are hurt on the job each year, racking up hundreds of millions of dollars in medical bills and lost wages. Luckily for these injured employees, laws are in place to help them receive compensation for their damages. The three primary ways of doing this are workers' compensation, third-party claims, and lawsuits against the employer.
In this article, the personal injury attorneys at Stewart Law Offices will break down each type of claim, helping you determine which option is best for your individual situation.
Workers' Compensation
The vast majority of employees injured on the job are eligible to receive workers' compensation benefits. These state-regulated laws may require the employer to reimburse the injured worker for medical expenses, and supplement their lost wages. Since filing a claim can be tricky, and just one mistake could cost you thousands of dollars, it is recommended to seek assistance from a professional workers' compensation attorney.
Third-Party Claim
What is an injured worker to do if they were hurt on the job, but to no fault of the employer? If a third party – such as an independent contractor, non-employee, or defective product – is to blame for your injuries, you may have the right to file a claim against said party. Third party claims often provide compensation for lost wages, medical expenses, and pain and suffering.
Lawsuit Against Employer
This is the least common type of claim, since workers' compensation laws generally protect employers against lawsuits from injured employees. However, in extreme cases involving severe negligence, recklessness, or even intentional harm, employees may have the option to bypass workers' compensation laws and sue their employer directly.
Were you hurt on the job in North Carolina or South Carolina? The steps you take immediately following the accident are crucial to securing compensation for your injuries. Trust the South Carolina Workers' Comp Lawyer at Stewart Law Offices to assist you in your time of need – we will even visit you at home or in the hospital while you recover.
To schedule a free consultation with one of our professional lawyers, please call (866) 783-9278 or contact us online.