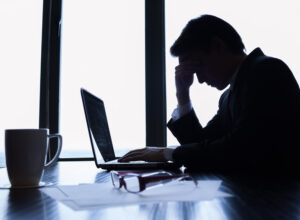 Compared to other workplace injuries, depression is not easy to identify, diagnose and treat. However, depression is a debilitating illness that makes it difficult or impossible for many people to work. This often leads injured workers to wonder, "Am I eligible for worker's compensation if I'm suffering from depression?"
Depression is incredibly complicated to understand. For this reason, it can also be challenging to demonstrate and justify a worker's compensation application. Nonetheless, many people have valid workers' compensation claims for depression that was the direct result of employment or worsened by employment.
If you or your loved one needs help getting workers' compensation for depression in South Carolina, make sure to speak with an attorney before you apply for benefits. You can improve your chances of getting the benefits you need if you get advice from the experienced attorneys at Stewart Law Offices.
Although talking to a lawyer may feel like an intimidating task, our law firm was founded with the goal of treating clients like family. We'll stand by your side throughout the workers' compensation process so that you never feel alone. We're ready now to help you get started.
Stewart Law Offices has multiple locations throughout South Carolina, including Rock Hill, Columbia, Spartanburg, and Beaufort.* We also have an office in Charlotte, North Carolina.
Call (866) 465-8074 or contact us online to set up a free consultation.
Does Depression Qualify Me For Workers' Compensation?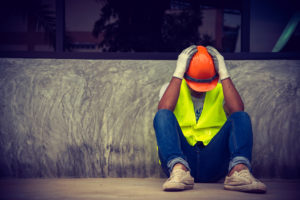 Securing a worker's comp benefits can be challenging for any worker. Those suffering from depression face additional hurdles to prove that their depression was caused by workplace conditions and meets the specific criteria set forth by the state of South Carolina.
South Carolina Code § 42-1-160(B) establishes that stress, mental injuries, and mental illness arising from employment unaccompanied by a physical injury are not considered a personal injury unless the employee can prove that:
The employment conditions causing their depression were extraordinary and unusual compared to the normal conditions of employment
That those extraordinary conditions caused or exacerbated the worker's depression
Under South Carolina Code § 42-1-160(C), mental injuries not accompanied by a physical injury are not considered compensable if they occur in the context of normal employer/employee relations, such as:
Personnel actions by the employer such as disciplinary actions
Work evaluations
Transfers
Promotions
Demotions
Salary reviews
Terminations
Furthermore, the law states that workers with depression aggravated by a work-related physical injury cannot receive compensation unless:
The employer/carrier admits it.
An authorized physician notes that the condition is at least in part causally related or connected to the injury or accident in medical records.
The depression is found to be causally related or connected to the accident or injury after evaluation by an authorized psychologist or psychiatrist.
Which Workplace Injuries Can Lead To Depression?
Depression can be a common symptom of many other serious physical injuries, especially traumatic brain injuries (TBIs).
Even minor concussions are still TBIs, and these injuries can have lingering effects that may include headaches, nausea, dizziness, memory loss — and depression. Depression is especially common for TBI victims who are often unable to regain their former sense of independence.
Injuries can also lead to depression when victims are facing long-term hospitalization, inability to return to work, or other complications of caring for injuries. That can cause them to lose their sense of productivity and self-worth, especially if they were primary breadwinners in the household or passionate about their careers.
How Should I File A Workers' Comp Case For Depression?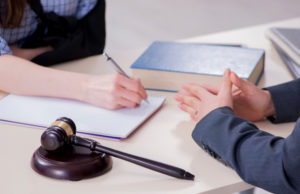 If you are suffering from depression that could affect your ability to return to work in South Carolina, you need to notify your employer of your illness. This must be done within 90 days of realizing or being diagnosed with depression.
Your next step will be to file a Form 50, or Employee's Notice of Claim and or Request for Hearing. At Stewart Law Offices, we can help you prepare your documents to make sure they are free of common errors that prompt automatic denials.
Keep in mind that depression can be especially tricky to seek workers' compensation for, and an insurance company may be more inclined to deny a claim when an individual has pre-existing psychological ailments. Our lawyers know how to collect all of the evidence needed to prove your claim and fight for all of the compensation you are entitled to.
How Can A Workers' Compensation Lawyer Help Me?
Have you been diagnosed with depression as a result of your job, an injury you suffered at work or other workplace conditions? If so, you could qualify for worker's compensation benefits while you seek treatment. But doing so can be challenging. You'll want to have an experienced workers' compensation attorney who understands South Carolina's specific requirements on your side.
For 30 years, the seasoned workers' compensation lawyers at Stewart Law Offices have helped injured workers obtain the benefits that they deserve, both for physical injuries and mental ones. We can help you, too.
Schedule a free consultation with one of our attorneys today. During that time, we'll listen to your story, explain how the workers' compensation system works and discuss the evidence we'll need to build the strongest case on your behalf.
At Stewart Law Offices, we don't do things halfway. When you work with our attorneys, we're with you from beginning to end. We can help you with your application, collect all necessary evidence and represent you at any hearings and appeals before the S.C. Workers' Compensation Commission.
Depression is a daily struggle, but you don't have to struggle alone. Contact us today to arrange your free consultation.
More Workers' Compensation FAQs