The COVID-19 outbreak has had a tremendous impact on the way Americans live and work. There's still a lot of uncertainty about the long-term implications of the pandemic, including how the virus could affect workers' compensation claims.
If you were infected by the COVID-19 virus on the job, continue reading or contact Stewart Law Offices today to learn more about whether you could claim workers' comp benefits for your illness.
How COVID-19 Affects Workers' Comp by State
A recent study published by the Workers Compensation Research Institute (WCRI) examined the effects of COVID-19 on workers' comp claims across 27 different states. Researchers compared state-level data from 2019 and 2020 to learn more about the number of COVID-related claims, the number of non-COVID claims, and the variation in both types of claims from state to state.
The WCRI study shows that the impact of the COVID-19 pandemic on workers' compensation claims has varied widely among states. Data reveal that the rate of COVID-19 claims as a percentage of all workers' comp claims ranged from as low as one percent in some states to as high as 42 percent in others during the second quarter of 2020. This variation may be due to the differences in the severity of COVID-19 outbreaks and the workers' compensation laws in each state.
COVID and Workers' Comp in North Carolina
To claim workers' comp benefits under the North Carolina Workers' Compensation Act (NCWCA), employees must demonstrate that:
Their employment exposed them to a greater degree of risk for contracting COVID-19 than members of the general public.
Their employment directly caused them to contract COVID-19.
According to the WCRI study, nearly five percent of all paid workers' comp claims in North Carolina throughout the second quarter of 2020 were COVID-19 claims.
COVID and Workers' Comp in South Carolina
In South Carolina, the process for claiming workers' comp benefits for COVID-19 is less clear-cut. While the law allows eligible workers to claim benefits for certain occupational diseases, it's not currently clear whether COVID-19 will be considered an occupational disease or a non-occupational disease, which would not be covered.
To recover workers' compensation benefits for contracting work-related COVID-19, it may be necessary to assert that you sustained an "injury by accident." In this case, you could be eligible for benefits if you can prove that exposure to infected people caused you to contract COVID-19 at work.
According to the WCRI study, only one percent of all paid workers' comp claims in South Carolina throughout the second quarter of 2020 were COVID-19 claims.
Can I Be Laid Off During the Pandemic While on Workers' Compensation?
The answer to this question depends on your employer's reason for the layoff. Every state has a law prohibiting employers from retaliating against workers who request or receive workers' comp benefits. This means that you can't be laid off for merely exercising your right to obtain workers' comp.
However, you could be laid off by your employer for unrelated reasons while you are out of work due to temporary disability from COVID-19. Being covered by workers' comp does not protect you from being terminated or let go for legitimate reasons.
Contact the Workers' Compensation Lawyers at Stewart Law Offices Today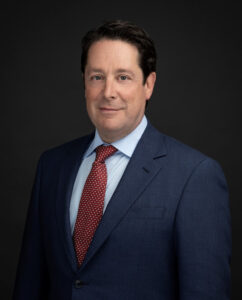 If you need a workers' compensation lawyer in South Carolina or North Carolina, look no further than Stewart Law Offices. We have delivered successful results to clients just like you for more than 25 years. Contact us today to get started with a free case review.