Beaufort Boating Accident Lawyer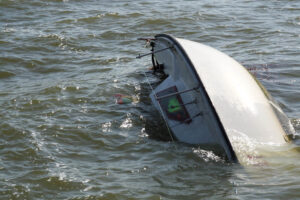 The Beaufort area sometimes feels like an eternal summer. Boating and water sports are just part of the lifestyle for many. Given the year-round moderate climate, you'll find people out enjoying the water just about all year long. Of course, with such a high number of boaters on the water, the risk of accidents goes up. Injuries are not uncommon throughout the Low Country, but our experienced South Carolina boating accident lawyers are here to help.
If you've been hurt or a loved one has experienced serious injuries or died due to a boating accident, contact Stewart Law Offices, today to schedule a free initial meeting with one of our knowledgeable Beaufort personal injury lawyers.
Do You Need a Boating Accident Lawyer in Beaufort?
There are times when it may not make sense to hire a lawyer, but then there are times when it does. Knowing the difference is the key.
In general, you should seek a lawyer's advice if you suffered injuries in an accident that was caused by negligence. Particularly if you sought medical treatment for your injuries or missed time from work, then you should strongly consider getting a skilled and highly experienced legal team on your side right away. The higher the stakes and worse the injury, the more likely you will need a lawyer.
If you are in doubt or just want to make sure your rights are protected, we always welcome a free call to talk to a knowledgeable Beaufort boat accident lawyer about the situation. We can offer suggestions and explain the next steps for pursuing compensation for your injuries. And there's never any charge for the call. So contact our firm right away for help.
When Would a Written Boating Accident Report Be Required?
South Carolina law requires that a written incident report be created for certain types of boating and watercraft accidents. Such a report is required in the following situations:
There is a fatality.

Injuries require medical treatment (beyond simple first aid).

A person is lost overboard.

There are damages to property/vessels.
If you are wondering what to do in a boating accident, here are some quick tips to keep in mind:
Assess the damage and call authorities. Is anyone seriously hurt or are there property damages?  If so, call 911 or contact the nearest authorities right away. If you are in an intercoastal waterway, you may need to contact the marine patrol units that patrol your region. In and around the Beaufort Harbor, the Beaufort Police Department maintains a boat patrol. On the open waters, you may need to contact the U.S. Coast Guard.
Get medical treatment as quickly as possible. Never delay your care. As soon as possible, get to a qualified medical treatment provider. If possible and your injuries warrant it, go to the emergency room. This ensures that your injuries get treated, and the events are clearly documented.
Call to speak with a member of our team. Once your injuries are stabilized, call to speak with an experienced boat accident attorney at  Stewart Law Offices, or have a trusted loved one make the call for you.
Causes of Boating Accidents in Beaufort
There are a lot of reasons why boating accidents happen in and around Beaufort, S.C. For instance, an accident may occur due to:
Distracted boat operators

Drunk or drug-impaired operators

Inexperienced operators
No matter what the underlying reasons for the accident, the injuries may be severe. Many accidents are caused because people simply don't follow the recognized S.C. boating rules and regulations.
Injuries from Boat Accidents
Emergency rooms see thousands of injured people every year, many of whom were hurt while trying to enjoy recreational hobbies and watercraft sports. Injuries can often include:
Back injuries (disc injuries, hernias, muscle strain/sprain)

Head injuries (traumatic brain injury, brain hemorrhage, etc.)

Amputations

Burns

Crushing injuries

Drownings

Spinal cord injuries

Lacerations

Broken bones

Death
What Compensation Is Available for Boating Accident Victims?
After a boating accident, it can be difficult to figure out how to move forward with medical care. This is because sometimes medical providers will refuse to bill health insurance. Meanwhile, you may not have enough cash on hand to pay out of pocket for the care you need. This puts you in a real bind.
Fortunately, with the help of a skilled boating accident lawyer in Beaufort, you may be able to seek compensation for:
Medical bills and treatment costs. It's only fair that the person responsible for your injuries should be required to pay for the harm they caused. If insured, the responsible party's insurance company will be contractually required to compensate you. Nevertheless, it's not uncommon for insurance companies to try to wiggle out of their responsibilities.
Rehabilitation expenses. Medical care rarely ends with the emergency room. If your injuries are bad enough, you could end up spending thousands on rehabilitation, physical therapy, and other forms of long-term care.
Loss of wages. If you miss work as a result of your injuries, you may be able to seek payment for these lost wages as part of your personal injury claim.
Reduced earning capacity in the future. If you suffered permanent and severe injuries, and your physicians have told you that you may never be able to return to your old line of work, then you may also be able to seek payment for the reduction in future income.
Pain and suffering. Not all damages you suffer will be easily quantifiable. However, non-economic damages such as the pain and suffering you experience are a serious loss. Your Beaufort boating accident lawyer can help you determine what pain and suffering compensation should be in your case.
Wrongful death damages. You also have a right to be compensated if you lost a loved one in a fatal boat accident. Damages can include things like funeral expenses and lost financial contributions. You may also be able to recover things like loss of companionship, love, and affection.
Filing a Boating Accident Claim Under South Carolina Law
When someone violates boating safety rules in South Carolina and causes injuries, the victims have a right to claim compensation. Under South Carolina law, you have just three years to file a personal injury lawsuit against the at-fault individual.
While this may sound like a lot of time, it's actually not. Medical care can take upwards of a year or more to complete in some cases, and an attorney will need time to obtain medical treatment records, review them, consult with medical experts, and prepare your case for court. Therefore, you should not delay in speaking with an attorney about your injuries.
Filing a Boating Accident Claim Under Maritime Law
Injuries that take place on the open seas are governed by different laws – many of them based on federal admiralty laws. Under federal admiralty law, most injured people will still have just three years to file a lawsuit against the responsible party. However, there are times when this may vary.
Given the complexity of federal maritime laws, it's best to consult a boating accident lawyer as soon as possible to make sure you don't accidentally miss your deadline.
Types of Boating Accidents in Beaufort
There are many types of boating accidents that can cause serious injuries in and around Beaufort. These generally include:
Head-on collisions between two boats

Small craft collisions

Personal watercraft accidents (jet skis)

Skiing and ski-bobbing (being towed on an inflatable raft behind a boat)

Collisions with piers and docks

Falls overboard

Propeller injuries

Cruise ship injuries

Yachts and pleasure craft accidents

Boat fires and explosions

Charter boat accidents
Speak to a Beaufort Boating Accident Attorney Right Away
At Stewart Law Offices, our Beaufort boating accident lawyers are available to discuss the details of your case and explain your legal rights. Please give our trusted personal injury law firm a call today, and schedule your own free case evaluation with one of our experienced and highly-trained lawyers.  We can answer any questions you may have and discuss your next steps.
Our goal is to take the pressure off you so you can focus on what's most important ─ your health and your family.