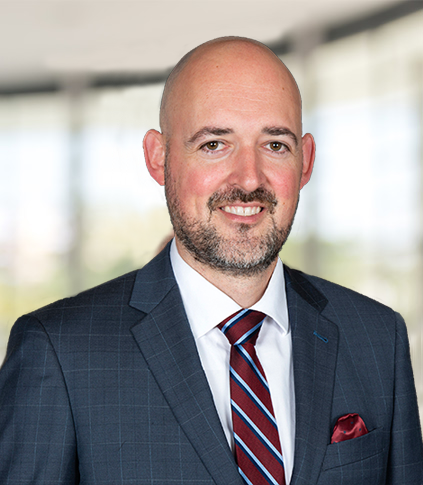 "I understand that this is more than just a case to my clients; it is their life and their family's livelihood, and I take that very seriously."

– Marcus Spake
Marcus Spake is known for aggressively representing his clients, and for ensuring that their best interests are protected at all times. During his career, Marcus has represented both injured workers and defendants in workers' compensation claims, giving him a vast depth of knowledge of both sides of the law. He firmly believes that every injured person deserves competent and effective counsel and uses his experience to his client's absolute advantage.
Marcus was born and raised in western Lincoln County, North Carolina, where his family has deep roots. Throughout his life, Marcus worked on a farm, worked construction, cooked in a professional kitchen, installed and operated telecommunication systems, and spent years teaching high school Spanish. All of these experiences have taught him the pride associated with hard work, and it is that pride that carries through to the representation of his clients.
Marcus attended Appalachian State University for his B.S and Charlotte School of Law for his J.D. Marcus is fluent in Spanish. He is a member of the North Carolina State Bar, the Mecklenburg County Bar Association and, the Hispanic National Bar Association. In 2019, Marcus successfully completed the prestigious E. A. Morris Fellowship for Emerging Leaders through the John Locke Foundation. He was also named to the Super Lawyers "Rising Stars"* in Workers' Compensation in 2020.
*For more information on the criteria for selection for Super Lawyers, go to www.superlawyers.com.
In his downtime, Marcus can be found spending time with his wife, Maribeth, and their two cats, Clio and Calliope or out in the woods on a camping adventure.
Marcus is the managing attorney of Stewart Law Offices – Charlotte, North Carolina office.