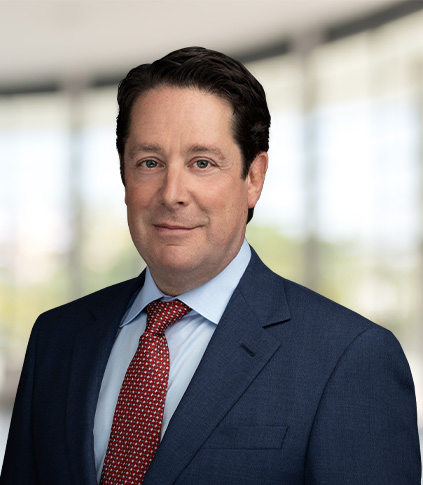 Meet Attorney Brent P. Stewart
For attorney Brent Stewart, practicing law isn't just about winning a case. It's about helping people when they need it most. When an injury puts someone's life and livelihood in jeopardy, Brent is intent on helping them pick up the pieces.
With 30 years of legal experience, Brent is focused on providing comprehensive and compassionate services to everyone who walks through his doors. That means personalized, one-on-one representation that truly puts clients first. 
Brent understands the difficulties that clients can face in the aftermath of an accident. Oftentimes, they've worked hard to get insurance companies to understand their needs, and with little success. Brent refuses to see their efforts wasted or watch them be bullied into silence. He jumps in and marshals all of his legal resources to fight for what's right. 
Many clients seem surprised that Brent answers their calls personally, meets with them face to face frequently and makes it clear that he is truly invested in their well-being and success. That's a reflection of the family atmosphere that the legal team at Stewart Law Offices has built over the years. 
Brent's commitment to serving clients has led to significant successes during his legal career. His most notable achievement is that he has earned a lifetime membership to the Million Dollar Advocates Forum* and the Multi-Million Dollar Advocates Forum. 
These honors are secured only by attorneys who have won million and multi-million-dollar verdicts, settlements and awards on behalf of their clients. Less than 1 percent of trial lawyers nationwide earn membership to the Multi-Million Dollar Advocates Forum*. 
Brent has also been awarded the AV Preeminent® Rating from Martindale-Hubbell®, the premier legal resource for peer ratings and reviews. Only 10 percent of all attorneys achieve this rating, which recognizes them for professional excellence and high ethical standards.
With this track record of success, it's easy to see why clients choose Brent to represent their interests, both during settlement talks and in the courtroom. 
Brent's Personal Successes
Brent is licensed to practice law in South Carolina, West Virginia and in multiple federal courts. 
His primary practice area is personal injury law, a broad field that includes car accidents, tractor trailer accidents, motorcycle accidents, medical malpractice, wrongful death and workers' compensation. Through these types of cases, Brent strives to help the injured and the bereaved regain a sense of financial security and personal health again.
Some of his notable case results include: 
More About Brent
The son of a schoolteacher and counselor, Brent grew up in Wheeling, West Virginia. From an early age, the value of an education and hard work were instilled in him by his family. 
He mowed lawns for money as a young man. One of his clients was an attorney, and Brent spent time asking questions about the job. From that point on, Brent knew he wanted to be a lawyer. 
He graduated from The Ohio State University in 1986 with Bachelor of Science degree in Business Administration. Three years later, Brent completed his law degree at West Virginia University School of Law. 
His early career began in his hometown of Wheeling at Bordas and Bordas. Brent then took a leap overseas to work as the Attorney General for the U.S. Pacific Island Territory of Guam. Two years later, Brent returned stateside to practice law in Charleston, S.C.  In 1995, he opened Stewart Law Office's first location in Rock Hill.
Since then, the firm has expanded to serve clients in Columbia, Spartanburg, Camden, Beaufort** and Charlotte, N.C. No matter the location, clients know that they can find an advocate they trust at Stewart Law Offices. 
Brent's employees speak of him with admiration, praising his ability to not only earn but also deserve the trust of his clients and co-workers. He treats them all like family, and their health and happiness are always a top priority. 
Brent will proudly tell you that his wife and children are a huge motivation for his success. Just like the attorney who inspired him when he was a young kid cutting grass, Brent hopes to set an example for future generations about the importance of fairness, empathy, justice and dedication.  
Brent will be the first to tell you that he hopes you never need his number, but if you do, Stewart Law Offices will fight hard for you during such a stressful time.