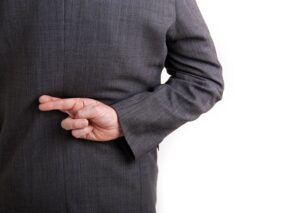 Car accidents happen every day. In fact, they happen roughly 25,000 times per day, according to an estimate by the National Safety Council. Most of these collisions are minor, and both parties walk away unharmed.
However, roughly one-third of these collisions result in injury, many of which require medical treatment. If you are the victim of a car accident and sustain serious injuries, you have the right to seek compensation for your damages. In many cases, the other driver's insurance company will reach out to you directly.
Don't fall for this trap.
If the insurance company asks about injuries…
An insurance adjuster will likely call you within 24 hours of the accident and ask how you are feeling, and what injuries you sustained from the collision. They may have a warm and friendly voice, but these people are not your side. They will put everything you say on record, and will use it against you in the court of law if need be.
Many times, injuries do not become apparent for several hours, or even days, after an accident. If you don't report an injury to the insurance company when they call, they will fight tooth and nail to deny you the claim. If an insurance company calls you after an accident, hang up the phone and contact a personal injury attorney.
If the insurance company offers a settlement…
Don't take it. Many insurance adjusters will even go out of their way to tell you not to speak with a lawyer. They will say that you'll receive more money without an attorney representing you, but this couldn't be further from the truth. This offer is likely a low ball settlement that they hope you blindly accept without legal consultation. Don't fall for their tricks. Respectfully decline their offer and contact a lawyer to maximize your recovery settlement.
What should you do?
If you live in North Carolina or South Carolina and were involved in an experienced car accident lawyer, seek legal representation from the attorneys at Stewart Law Offices. Our personal injury lawyers are aware of these tactics used by insurance companies, and will guide you through the legal process as you seek the compensation you deserve. We will even visit you at home or in the hospital while you recover. Contact us online to begin your free consultation, or give us a call at (866) 783-9278.